FOUR
Setting the Trap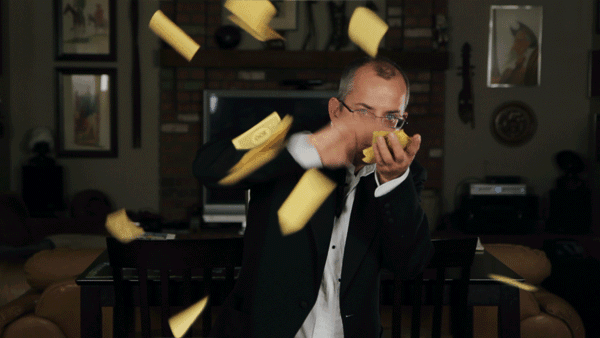 ​
Not once, but twice, the law firm of Levine, Plotkin and Menin deliberately deprived me of income in order to keep me at heel. My contract with the producers was structured so that I got an initial advance on commencement, followed by two extensions on an annual basis.
At every stop I fulfilled my obligations, including timely delivery of my work, in a cheerful, diligent manner that did not draw attention to the many hundreds of hours of work involved.
I was paid by the producers the initial advance per the contract in 2014.
But then the deadline for the first April 15 2015 extension came and went without payment. I'd devoted the first half of 2015 entirely to mounting Head Over Heels in Ashland, hard work that came at no small cost to myself – work for which I went unpaid by the producers who signed the contract: Gwyneth Paltrow, Donovan Leitch and Rick Ferrari.
At the end of the summer, October 2015, I realized that I made not a cent for the grueling months of work that I did. Conrad Rippy and John Buzzetti made vague claims that the money was held up. Growing increasingly desperate (as I had little other income) I broached the matter with Leitch and Ferrari myself. My lawyer and agent were no help despite such confrontations being their job.
When I raised the issue with Leitch and Ferrari, they behaved as if I said something gauche, claiming they did not have the funds to pay me.
Oct 8, 2015 at 6:09 PM
From: Jeff Whitty
To: Conrad Rippy
Subject: My HOH Contractually Owed Fees
Dear Conrad,
I'm now in Ashland, OR with absolutely no ready cash whatsoever — and trust, I've been careful. The bottom has been scraped despite all attempts over the years to get my lovingly-planted seeds watered, fertilized, etc. etc. etc.I am owed money, $25K I believe, for HOH and it's (alas for me) not the moment for me to be all, "Oh, I understand how hard it is …" I had an embarrassing moment when I attempted to buy a necklace to support a children's charity who's performing on the OSF bricks tonight, and I could not come up with ANY payment. (They don't take Amex!) …
"Look, people," I want to say. "Why do I get the short end of the stick with this $25K?"
Seriously — why am *I* the one waiting to get paid? It's enraging to me. …

Just LMK what the overview is, can you, my dear? I've had it. (Seriously. Come on, Universe. I've worked so fucking hard.)
I was blind to what became painfully clear later on – that my law firm was representing the interests of the producers in secret, well beyond "production counsel", and were setting up conflicts amongst their clients in order to force a dispute, leading to the transfer of my hard-won property to clients with more money and prestige.
The elephant in the room is Gwyneth Paltrow, whose net worth is estimated at hundreds of millions of dollars. She signed the contract alongside Leitch and Ferrari. The payment was $25K, a drop in the bucket for her, which I needed to live on.
I fulfilled every obligation in the contract and then some: cheerfully, diligently, punctually. The producers' only obligation was to pay me.
Why did Rippy let me go unpaid? Why was he being so patient as I went broke?
Why was my lawyer being so patient with producers who were in breach of contract?
Why was Conrad Rippy playing things down the middle?
How can a lawyer call himself a fiduciary when he has his fingers in every side of the contract, meaning he controls the whole pie?
Remember, reader: a hit musical on Broadway can be worth a billion-plus dollars these days. Consider the wickedness that people get up to for much less.
In retrospect, and given further financial manipulation that I endured, I believe that I was denied money intentionally, in order to keep me at heel and dependent on the producers who might otherwise have been fired for being in breach – but if I fired them I would lose the money that they owed me. Money that I earned.
Well over a year later, when my work was swindled away and destroyed, when my agent had fired my collaborators to replace with his clients, did I get the $25k I was owed.
Thirteen months after it was due.
It was my first taste of escalating, deliberate financial deprivation that would make my life incredibly difficult in ensuing years, an ongoing strain that persists to the present day.
​